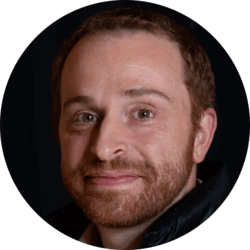 CEO
Professional experience

Hervé has 14 years of experience in the banking industry (as Quant and Trader) working for ING Bank, Natixis and Societé Générale across the USA, Japan, Hong-Kong, the Netherlands and France.
6 years of experience as entrepreneur on multi-million solution such as HQLAx and incubated

Pyctor

as an ING labs project in Amsterdam which then spinned out as a separate entity.

Education

Hervé has a full-fledged education composed of a Master's Degree (Computer Science), a MSc (Finance) and an Executive MBA (Innovation) at HEC Paris.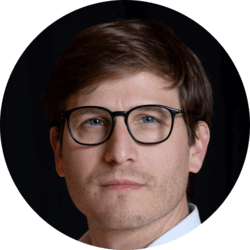 COO
Professional experience

Nicolas was a Credit Derivatives and Options Trader at Credit Suisse, Barclays and RBS in London during 8 years.
He was the co-founder and Managing Partner of a multi-million revenue e-commerce in Brazil (6 years) which he exited successfully at the end of 2018 and co-founded Pyctor.

Education

He holds a Master's degree in Computer Science from EISTI, France and a MSc in Mathematical Trading and Finance from Cass Business School, UK.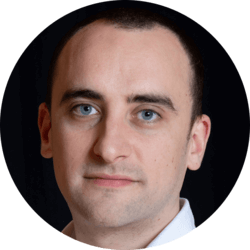 CTO
Professional experience

Antoine has 11 years of experience as a software engineer across different industries. He worked for Philips, ASML and a startup company before joining ING in 2015, where he first worked on the IBC payment channel.
He later joined the ING Blockchain/DLT program and contributed to the development of the HQLAx project, a DLT based securities lending application. He started as the CTO of

Pyctor

since its inception.

Education

He holds a Master's degree in Computer Science from ENIB engineering school.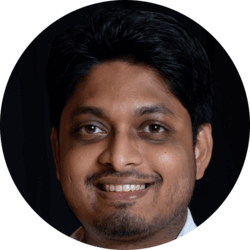 Head of Engineering
Professional experience

Rajesh is an experienced Blockchain and software developer with a demonstrated history of working in the software industry (5 yrs).

Education

He holds a Master of Technology (M.Tech) focused in Computer Science from Indian Institute of Technology, Kanpur, India.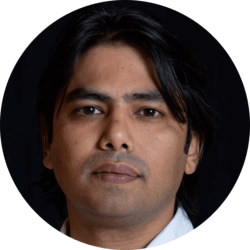 Head of Product
Professional experience

Amit has 13 years of experience in the financial markets and has worked in Mumbai, Singapore and currently based in Amsterdam. He started his career as a software engineer with Tata Consultancy Services, and joined ING in 2009 as a business analyst. Over the years he has held various roles as a scrum master, team lead, migration lead. Amit specializes in fixed income products, settlements, liquidity management, collateral, and payments. He has been part of the core team in implementing MIFID2 and EMIR in ING. Amit has been part of Pyctor since 2018.

Education

He holds a Master's degree in Computer Applications from BIT Mesra, India.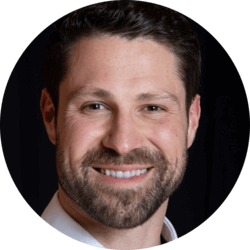 Head of Legal
Professional experience

Petar has 4 years of professional experience in the field of international financial and corporate law with multinational client-entities. Has led and represented his employer at a DLT-based KYC/AML system project for shareholder registers among the 5 largest global "Trust Company" providers. He has been involved in custody licensing requirements and advising funds on AIFMD.

Education

He Holds an LLB from the Hague University and is to receive his LLM in Corporate and Commercial law from Maastricht University.